We love showing off what we do best - here is some of our most recent work!
NYC WOODWIND DAY - APRIL 2016
After a brief hiatus from hosting our Big Apple woodwind events we are pleased to announce "WE ARE BACK" with a new location.
In case you missed us on Thursday, April 14th and Friday, April 15th - FEAR NOT! We will be back again mid-May for another professional woodwind event!
Like our Facebook Page, bookmark our website, or join our mailing list for the latest updates about our next event ( or do all three- you know you love us that much!)
For a quick look at what our April event was like - check out the photos and the condensed list of product we had on display.
Shout out to Mr. Clark W Fobes for supplying us with a collection of his new 10K Mouthpieces ( both Bass and Bb Clarinet). These mouthpieces will be at our Port Washington location for the rest of the month - hurry in to try the new 10K Clark Fobes line before we sell out.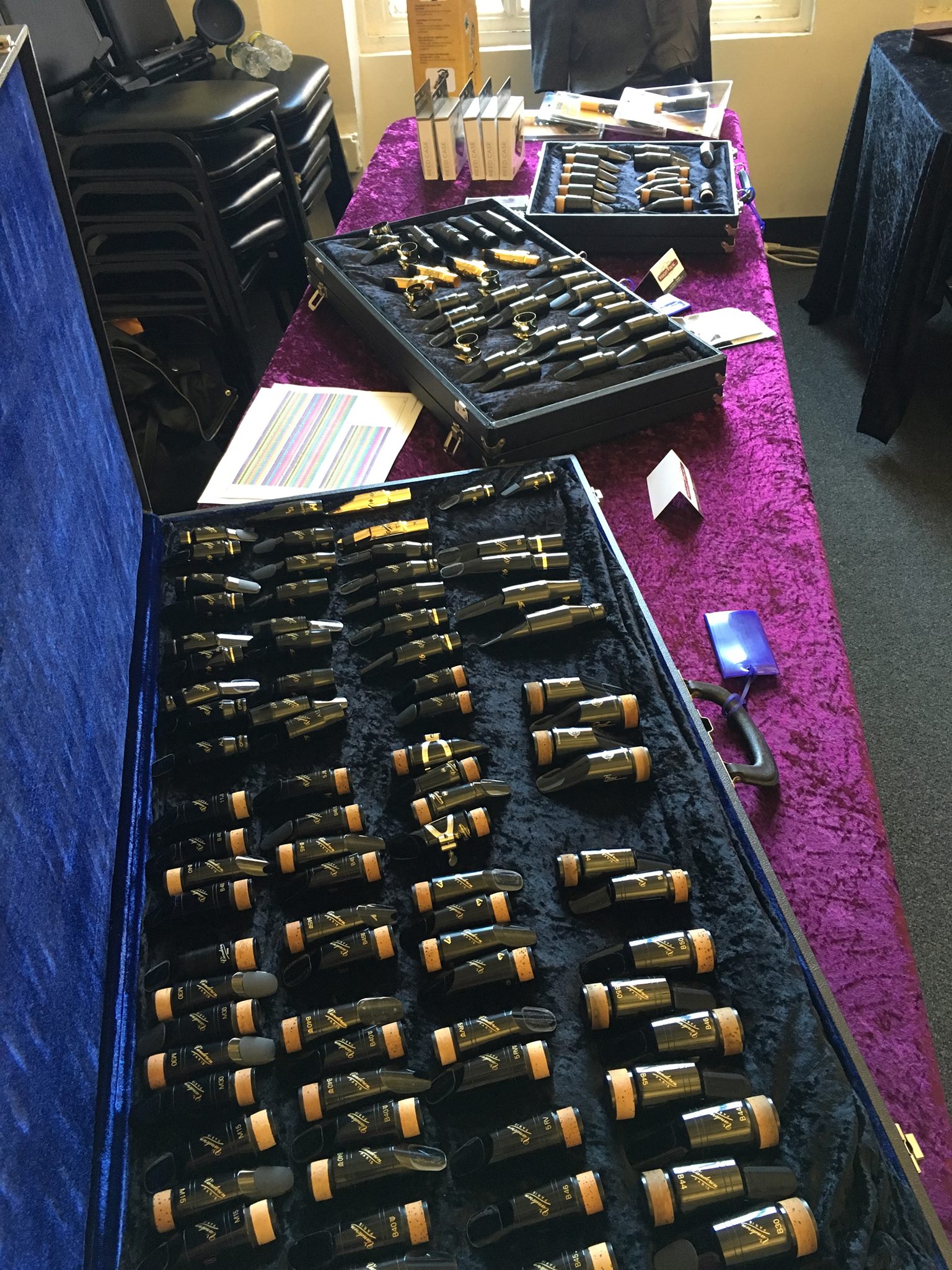 Hand Selected Buffet Clarinets ( As, Bbs, R13, Festival)
Selmer Paris Signature, Recital, and the NEW Présence ( As and Bbs on all)
Selmer 67 Bass Clarinet
NEW Selmer Bass Clarinet Mouthpieces ( Focus and Concept)
Vandoren Mouthpieces,Ligatures, and Reeds ( including V21 reeds and BD5 Mouthpieces)
D'Addario Woodwinds Mouthpieces, Ligatures and Reeds
Fobes Mouthpieces ( including Bb and Bass of the NEW 10K mouthpiece)
Meyer Mouthpieces
Otto Link Mouthpieces
Berg Larson ( Bari Sax)
Jody Jazz Jet ( Alto Sax)
BG Ligatures
SO MUCH MORE!
UKE Can Help Fundraiser - March 2016
We hope you had a chance to come to our fundraiser for Ukulele Kids Club hosted by Ms. Sadie!
A great time for a great cause, this ukulele event was an epic celebration of ukuleles and fun all to benefit Ukulele Kids Club.
Check out some photos and videos of our talented young performers.
If you missed the event but still want to donate to the cause visit theukc.org . Ukulele Kids Club is an amazing organization that raises funds to give ukuleles to hospitalized children and to supply them with instructors.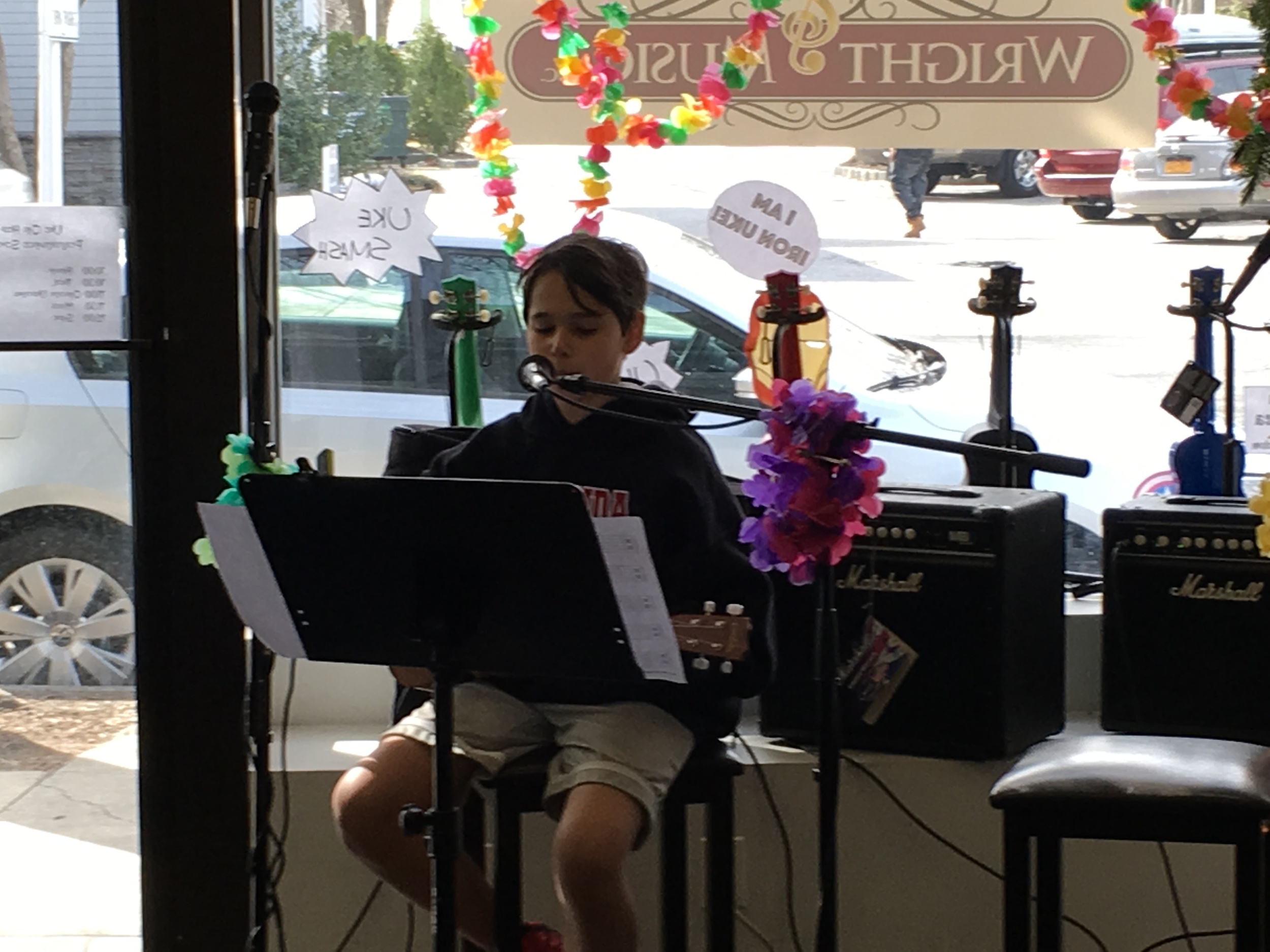 Grand Reopening and Ribbon Cutting - December 2014
Thanks to help from the local business community and Councilwoman Dina M. De Giorgio we celebrated our successful move in style.
All of our work on the new location at 5 Main Street was showcased in December with a reopening party complete with ribbon cutting ceremony.
To all of our clients and friends, we can not express how grateful we are for your support and assistance during our big move. We could not have done it without you.
These beautiful photos can't tell the whole story - so drop in soon to check out the new digs!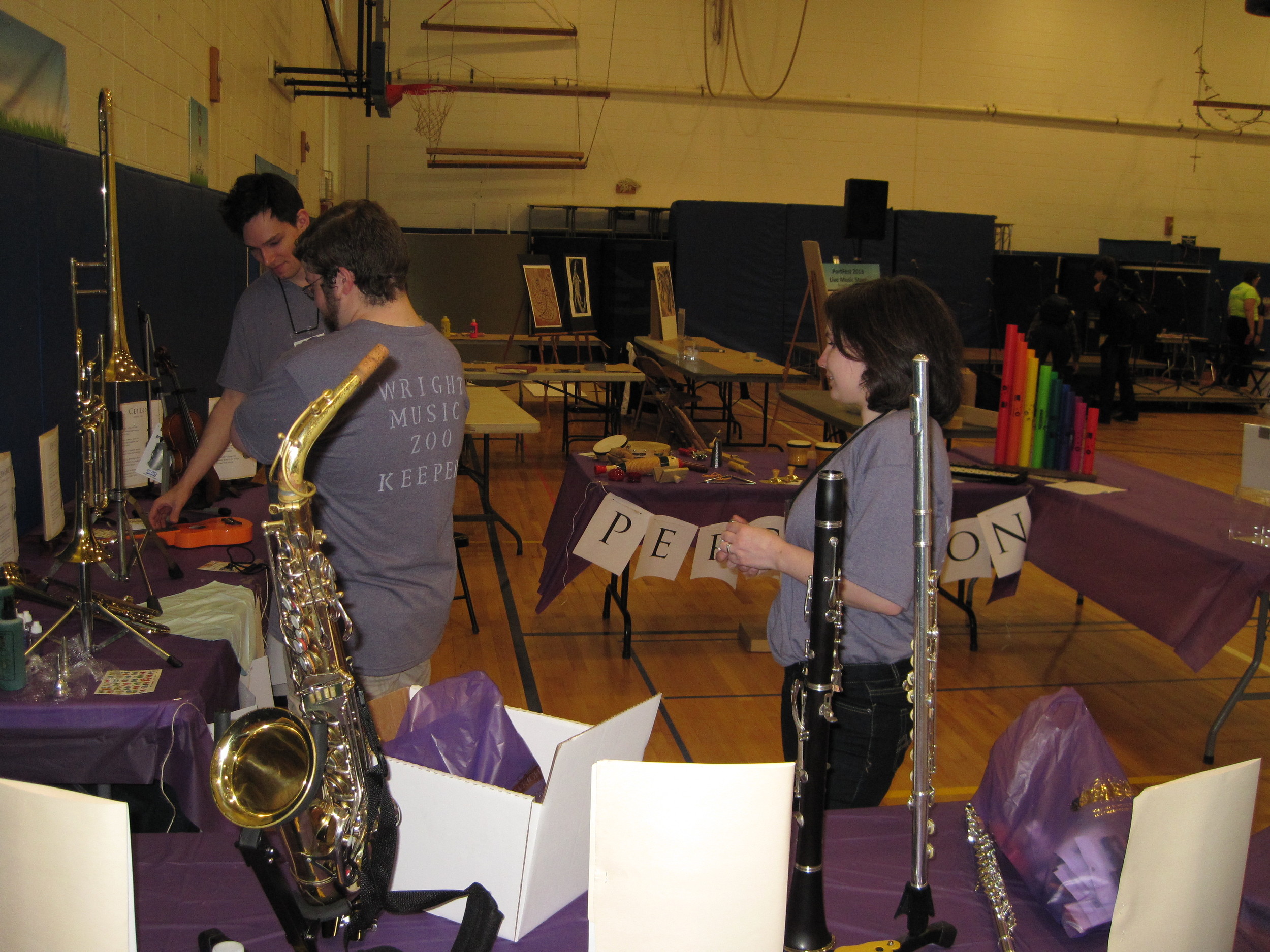 Musical Instrument Safari 2013
Our "Wright Music Zoo Keepers" were out in force at the Second Annual PortFest to support HEARTs. With "animals" in tow, our staff assisted visitors in holding and playing a large variety of musical instruments. Watch our events page for information about where the zoo will travel to next!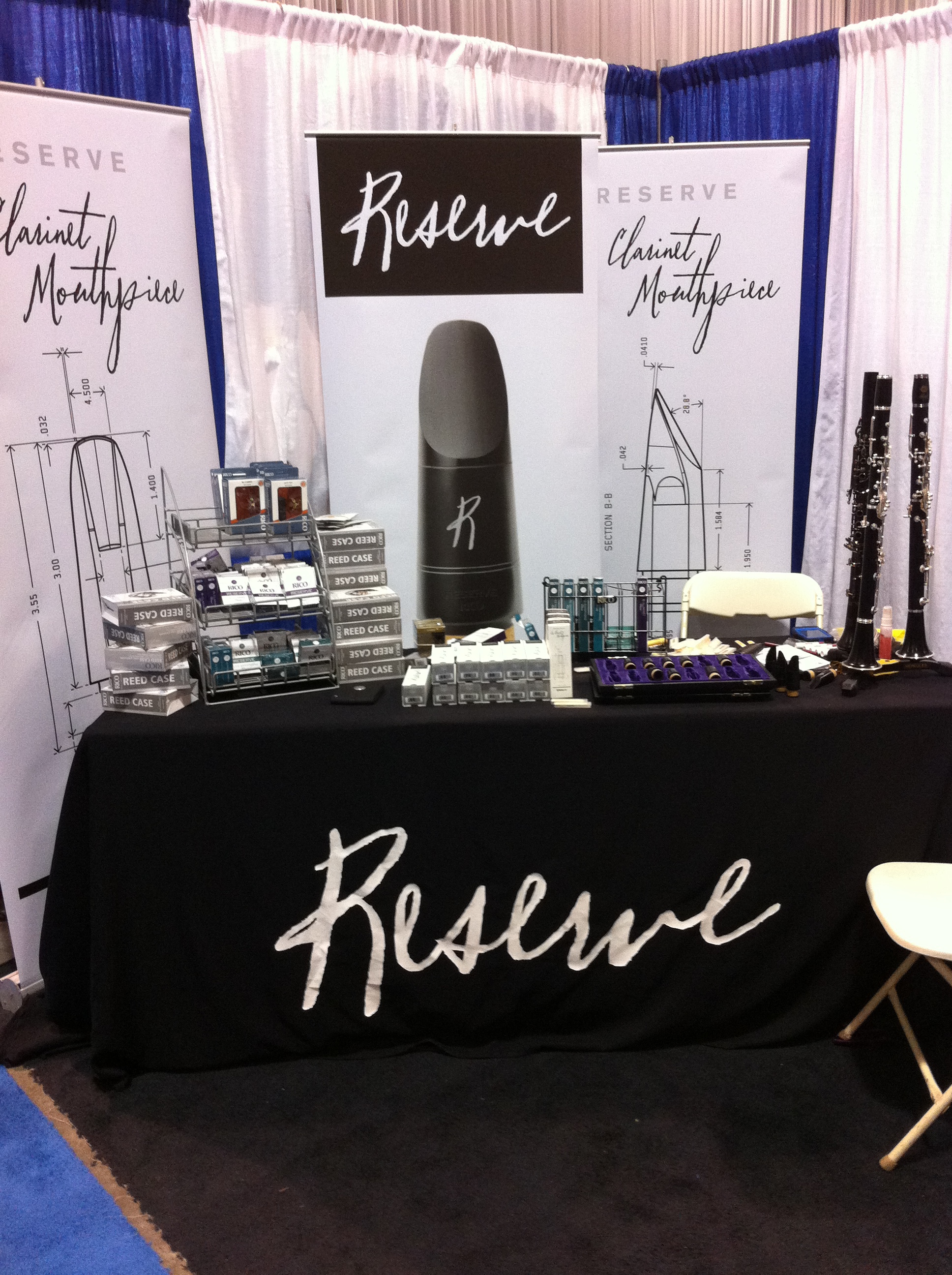 NYSSMA 2012
Rochester in December, what could be better! Filling our booth space with a mini-Wright Music for our 6th year showcasing is quite a challenge. This year we were proud to work with the D'Addario company. D'Addario representative, and Rico brand specialist, Josh Redman helped 200+ educators and players demo the new line of Rico Reserve reeds and mouthpieces.